You are here
Complete "Vachana Ramayanam" Sarga by Sarga  written by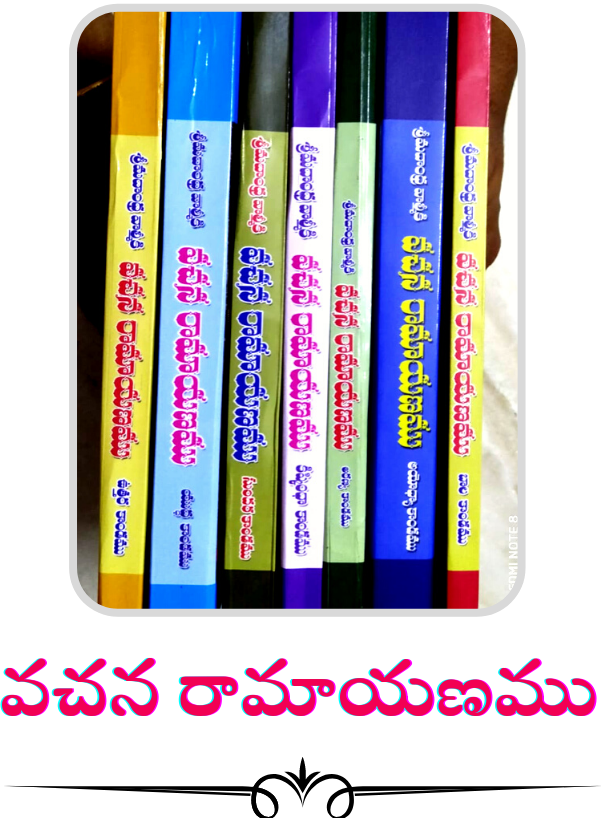 Smt. Srimattirumala P V Seetamma garu 
(Exclusively released by Pravachanam.com)
Donate
Please Support for this MAHA YAGNAM.
We need your Generous Contribution.Please offer your Guru Dakshnina/Sambhavana 
 
Please Donate in US Currency ($) By Clicking Below!
Donate in Indian Currency (₹) By Clicking Below!
Small drops make a big Ocean and your contributions however small to this noble cause will make our site grow big to reach you all. We would like to support the organizations that are the backbones to these different pravakthas.
Some of the activities to mention:
1. Supporting the vedic schools
2. Digitizing ancient scriptures to preserve and make them available
3. Support the speakers for their survival who are in need.
4. Distribute vedic content to the people to promote awareness on the Dharma.
And Many more ..
If you appreciate a particular discourse, you may also indicate the name of the organization or person to whom you want us to donate the money you have sent us. Any amount of donation is welcome. Here we are not calculating or counting how much donation is required for a Pravachanam. Each and every Pravachanam is priceless and can never be evaluated to the money we give! You can donate as little or as much as you'd like using the online PayPal.You can click on the 'Paypal' and pay your donation. Please Donate us to serve you better...... Thanks for your support.